A freak accident on a Portuguese beach left the sport-obsessed teenager and promising rugby player at the Saracens academy paralysed from the shoulders down. Now 25, he has found a new path with his remarkable artwork.
On a blustery grey afternoon, which reminds Henry Fraser that winter is coming, it is light and quiet inside. His easel is to the left, where his latest intricate painting can be seen, as Fraser talks about an enriching life. Only his face and neck are alive with movement for his entire body is paralysed from the shoulders down. But Fraser addresses the devastating paralysis he suffered eight years ago, when he was 17, with a calm acceptance underpinned by defiance.
It needs an iron will to prosper as Fraser has done against devastating odds. The former academy player at Saracens, where his brother Will was a stalwart of the squad which won the Premiership and successive European Champions Cups, is now a mouth artist and the author of a moving book about the lessons he learned from paralysis.
Fraser has already told me how sport instilled the ferocious competitiveness which allowed him to confront paralysis. He has also grinned at the fact that his admirers stretch from JK Rowling, who wrote the book's foreword, to his boyhood hero Jonny Wilkinson praising this "story of transformation and inner power." With similar equanimity he remembers how he was once "consumed by fear and darkness."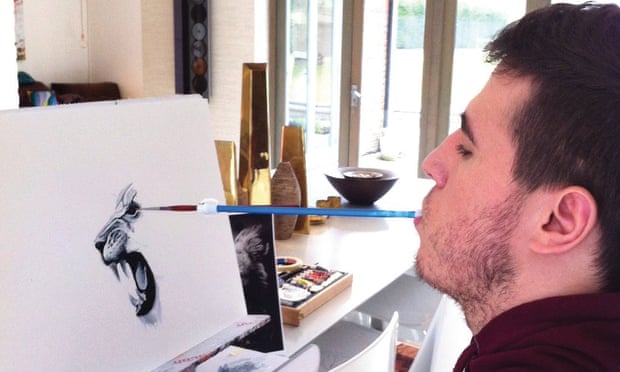 Fraser looks out at the large garden in Hertfordshire where he and his three brothers used to run around with a freedom he can only imagine now. "The first surgery was unsuccessful," Fraser recalls after his spinal cord had been severed and crushed when he dived in the sea in Portugal in 2009. Surgeons spent seven hours trying to re-align the vertebrae. "Before the second surgery my heart kept stopping so I needed a pacemaker. I couldn't breathe myself, couldn't even talk. The pacemaker box was next to my head so I wasn't sleeping. The second surgery was so huge because they had to open up the back of my neck [and screw the damaged vertebrae into place]. I felt even worse than before.
"I was on so many drugs because I'd also contracted MRSA and pneumonia and my mind was all over the shop. I had visions that everything was going to be fine and I would move again. But your mind takes you to places you never knew existed and you think the worst thoughts. My heart stopped a couple more times and I thought: 'I could die today. How much more do I have to take? And then you're told: 'You'll never be able to move your arms and legs again.' You think: 'This is just too much.'"
His parents were remarkable even though they reacted understandably when first hearing he was a tetraplegic, paralysed from the neck down and in all four limbs. Henry's dad was unable to speak while his mother screamed. "When he told them," Fraser recalls, "the surgeon also said: 'Henry will need you more now than ever.' Those words hit home."
Fraser describes the happy moments he could still experience amid those terrible early weeks – from the kindness of strangers to watching a DVD with his dad of England winning the 2003 World Cup. The images, as Wilkinson dropped the winning goal which had inspired Fraser when he was 11, helped him again.
Yet the horror still had to be faced back in England, at Stoke Mandeville hospital, when Fraser finally saw himself. "Yeah," he says, "two-and-a-half months after the accident I still had the tracheotomy tube in my throat attached to the oxygen tank and I'm in the chair. But you're still thinking, 'Maybe I'll walk out of hospital at the end of this.'
"I got taken outside one day because it was mid-September and lovely. I was like, 'Yeah this is brilliant.' I loved the sunshine. We came back in through the front door. There were two big glass doors and I saw myself. But I didn't recognise me at all. I had lost four stone. I was lost in this huge wheelchair. It had big armrests, headrests and backrests as I could barely hold my head up. I couldn't breathe for myself and my clothes were hanging off me. Time just stopped. I stared at myself and thought, 'This is bad.' I got back to my room and broke down.
"I cried and my mum hugged me. I wanted to hug her but I couldn't even do that. I started the whole 'Why me?' stuff. My brothers came to see me and I was crying. Dad came after work and I was crying. Dad was the last to leave. He didn't want to go but I said: 'I'll be fine.'
"That night I lay there, staring at the ceiling. Then, suddenly, around 3am, everything cleared. It was as if I'd felt everything I needed to feel. I couldn't possibly feel any lower so I thought: 'I've got no-one to blame. There's no point being sad or angry, I might as well get on with it.' My mindset changed completely. I tried to get off the ventilator and get better. I was setting myself tiny goals. You tick those off and feel much better about yourself."
Has he not suffered those natural 'Why me?' questions again because he had just run into the sea and dived into the cool water on a scorching day – and been desperately unlucky to hit his head on the seabed? "No. Genuinely never again. I've always tried to be practical and that night I thought: 'I can't change it. I may as well get on with my life."
Fraser played at flanker for Saracens Colts and the first XV at Dulwich College. He is an avid Arsenal fan and loves most sport. That simple passion steeled him for the struggle. "Sport helped my competitiveness. I had that physical drive to push my body and even now it means I can sit up in this chair. No-one with my level of injury has done that before. My physios kept saying: 'Try this head-controlled chair or this one with arm-rests or a high back for neck support.' I just said: 'I don't need it. I want to see if I can get a bit more movement.'"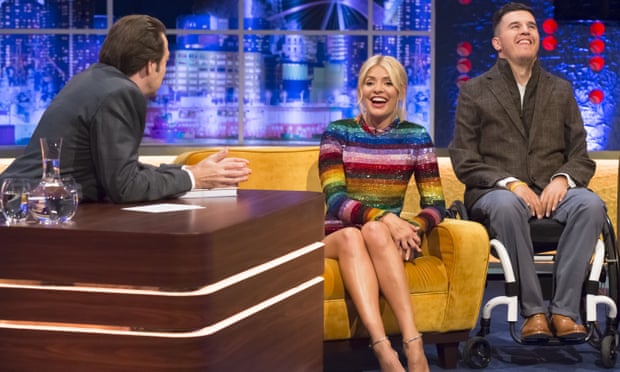 Fraser had been told it would be impossible to move his wheelchair himself and he would be in hospital for 18 months. He refused to accept these restrictions for he had learnt how to breathe again without a ventilator. Being able to swallow half a biscuit on his own felt like a significant victory. These "little big things" gave him the resolve to wheel himself out of hospital after just six months. He was cheered down a tunnel of nurses.
"The last day was so emotional because I was so happy. But I was also scared leaving the safety of the hospital. As soon as I left the ward the nurses gave me this tunnel which led straight out the front door. The nurses were in tears because we had got very close."
Was he also crying as he wheeled himself out into the daylight? "No," Fraser smiles. "I had this freedom. I was thinking, 'I can do this. I can push myself.' Will drove me home and two minutes from the hospital I started to cry. Everything hit me in a big wave."
Fraser found new impetus through art. It began when, "bored out of my mind", he looked down at an iPad propped up on cushions piled on his lap. Using his mouth stick to trawl through various apps he saw one devoted to drawing. He had always loved art and so Fraser drew a picture of Wilkinson's World Cup-winning drop goal. He then drew images of Lewis Hamilton and Chris Hoy. As his confidence grew he found mouth sticks which could be attached to pencils and paintbrushes. A special easel was built and his first drawing on it was of Rory McIlroy. He began to paint at the table where we now sit.
One of the most affecting paintings provides his book cover – where Fraser, in his wheelchair on a beach, gazes at the sea. "That's the most symbolic one because I wanted a picture of hope and belief."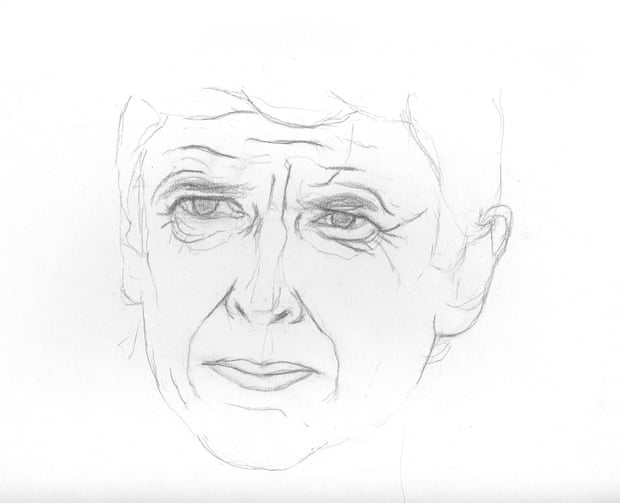 As Fraser's art became known he was offered the chance of an exhibition at The Grove – near his home in Hertfordshire. "When I was a kid I loved both rugby and art. But I chose rugby and joined the Saracens academy when I was 14. I was there a few years but I wouldn't have made it in rugby. I wanted to do other things as well. Thirteen months after the accident I went back to school and finished my A-Levels and for about a year I wrote for a rugby website. Edward Griffiths, the CEO of Saracens, offered me a job and that eventually led to the public speaking and so much else."
Before he left Saracens he was asked to address the first-team squad – packed with seasoned internationals. Will could not listen because he knew he would be overwhelmed. "I spoke very slowly," Fraser recalls. "My mouth went bone-dry because I was so nervous."
Fraser has since spoken often in public but he "was terrified about going on Jonathan Ross. I got the email from my publishers and thought they were pulling my leg. My family sat in the audience and I was taken to the green room. I thought: 'This is weird – little me here with these celebs.' I think they thought it was a competition where the winner turned up. They were all really nice because they could see how nervous I was. But as soon as I got on stage I really enjoyed the experience. I never thought I'd do anything like that."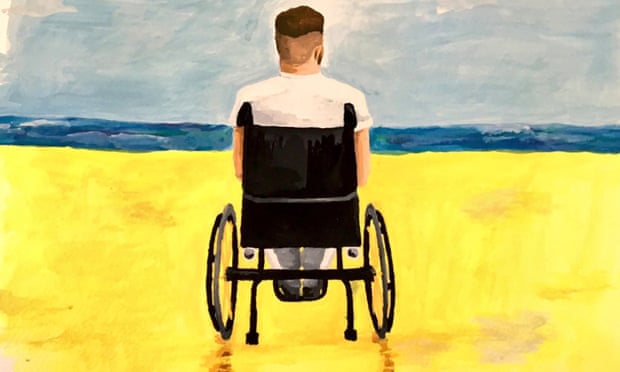 Reflection accompanies that sense of achievement. "There were so many moments before my accident I took for granted. I look back and think: 'If I knew this was going to happen I'd have done so much more.' Once they're taken away, you realise those moments are precious. Seeing sunlight again for the first time was huge. I was bang in the middle of hospital with no natural daylight. So going out into the sunshine was brilliant. In the summer I now sit out in the sun and make the most of it. When it's gone I still think how I enjoyed it."
Fraser explains how, as autumn sinks into winter, "the worst time is when the weather changes because the temperature control in my body has vanished. Circulation through those parts of my body I can't move isn't great. So when I'm cold it takes ages to warm up. But I find ways around it."
Following the success of his exhibition, is he close to dropping the first word in his "mouth artist' description? "I always say that calling yourself an artist has to be earned. You have to get to a certain level. I'm in the early days."
Will he become a full-time artist or use his powerful story to inspire others? "I'm not sure," he says with the right answer for a 25-year-old who is too busy living to make any grand declarations about the future. "Since the art started things have happened so quickly. Last summer I had my first public exhibition. This year I've had the book. I keep getting all these opportunities and at the moment I'm just saying yes. Let's see what happens."
Fraser looks tired after we have spoken for an hour; but he is soon revitalised when moved to his easel. We talk about Will, who was forced to retire from professional rugby in August aged just 27 and after winning three Premiership titles with Saracens. Henry counts up the 10 operations which Will endured before accepting that his neck injuries were too severe to continue playing.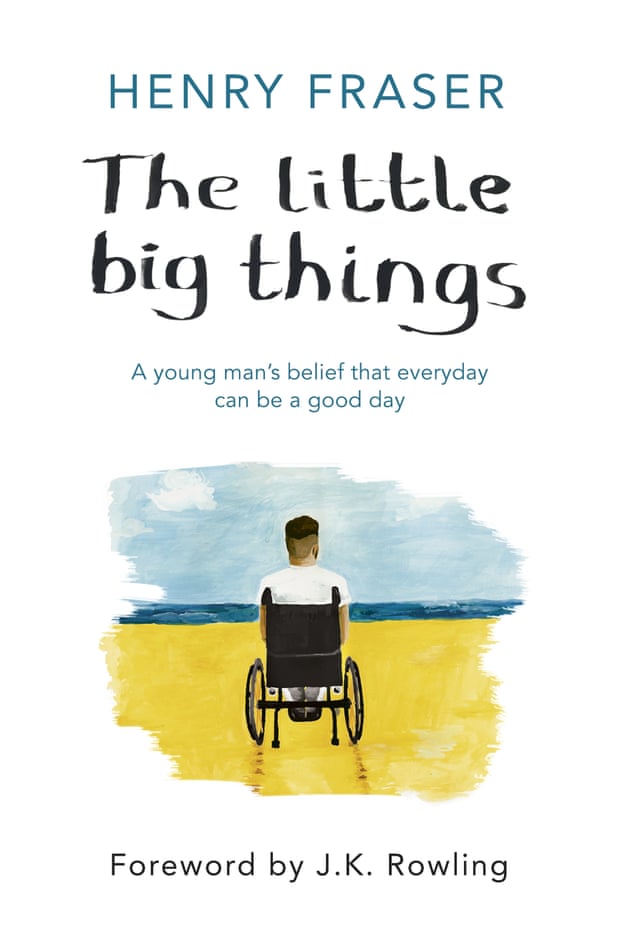 Will is now working for Saracens and after his first day he was bewildered to have sat at a desk dealing with emails for eight hours. "I did tell him: 'It's called work, Will,' Fraser says with a little laugh.
After we have said goodbye I walk outside. I sit in my car, watching Fraser and our photographer, Tom Jenkins, at work through the large windows. I lift my hand, forgetting that Henry Fraser cannot wave back. It doesn't matter. Fraser looks concentrated and animated. The clouds remain but daylight still floods the room. It settles on a young man who understands more about life than many of us.
The Little Big Things by Henry Fraser is available at Guardian Bookshop
https://amp.theguardian.com/sport/2017/oct/16/henry-fraser-accident-paralysed-rugby-saracens-art by Donald McRae